About...




Call for...




Info for...




Questions? contact@fashionindetritus.com Dave @ 402-968-5963
We're excited to see the event on the front page of the Methodist Hospital Foundation website!
We will be auctioning art to benefit the Charitable Care fund.
---
Like many today, charities face challenging times. They depend upon the generosity of benefactors to support their programs. And with our event charity those funds directly impact many local people struggling with medical decisions and mounting bills, these tough times have brought on.
That is why we chose the Methodist Hospital foundation as 501©3 charity of our event.
All of the money raised on the Charity Silent Auction pieces will go to help those in our community have the resources to make the best decisions for their health and that of their families.
We believe it is in everyone's best interest to support non-profit organizations that make our community, and our planet a better place to live.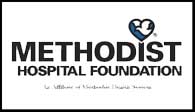 ---
Please support our sponsors
Sponsors Wanted
See your logo here

If you are interested in supporting this event please click here find out more.
Thanks to...